At Denali Hunts, we specialize in providing guided hunts of big-game animals. Some of Alaska's most iconic species are caribou and black bear. Caribou are large, majestic members of the deer family; black bears are smaller and more docile than their grizzly cousins.
We offer a number of hunting opportunities for first time bow hunters and experienced marksman alike. If you'd like to try your hand at Alaskan bow hunting in Fairbanks-North Star, AK, consult with the experts here at Denali Hunts to learn more about the intricacies associated with bow hunting in the Alaskan Interior.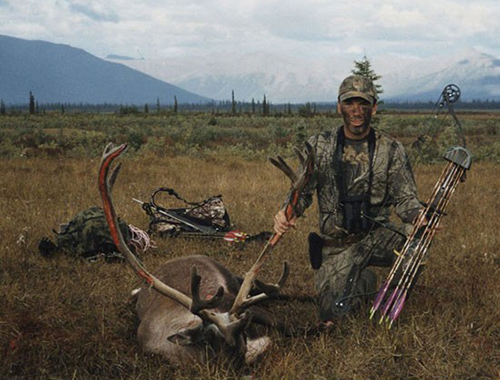 Caribou Hunting
Caribou are a beautiful migratory animal that moves across the great plains and tundra of the Last Frontier. Here at Denali Hunts, we hunt from the Western Arctic herd of caribou. This heard, which contains as many as 350,000 caribou, or one-third of the state's entire caribou population, moves from the northern reaches of the Brooks Range into the Seward Peninsula when adverse weather conditions begin in August. We hunt along one of the Western Arctic herd's main migratory routes.
We offer semi-guided tours that include four hunters to one guide. Hunting a migratory species, like caribou, is challenging. If you're up to the tasks at hand, however, it can be exceedingly rewarding! Caribou hunting in Fairbanks-North Star, AK, is a once-in-a-lifetime experience unlike any other.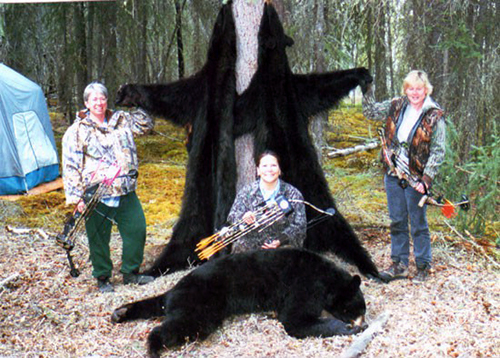 Black Bear Hunting
We hunt both young and pope black bears, indigenous to the Alaskan Interior. These beautiful black bears in Fairbanks-North Star, AK, make for excellent trophies.
We fly into a remote lake site via float plane, and camp in comfortable tents during our black bear expeditions. Black bear expeditions take place in June, when it's light enough for us to hunt at night.
Schedule Your Big Game Hunt
Denali Hunts is the premier provider of guided hunting tours in the Alaskan Interior. Call one of our friendly representatives today at 907-378-7977 to learn more about our packages, pricing and any upcoming expeditions.