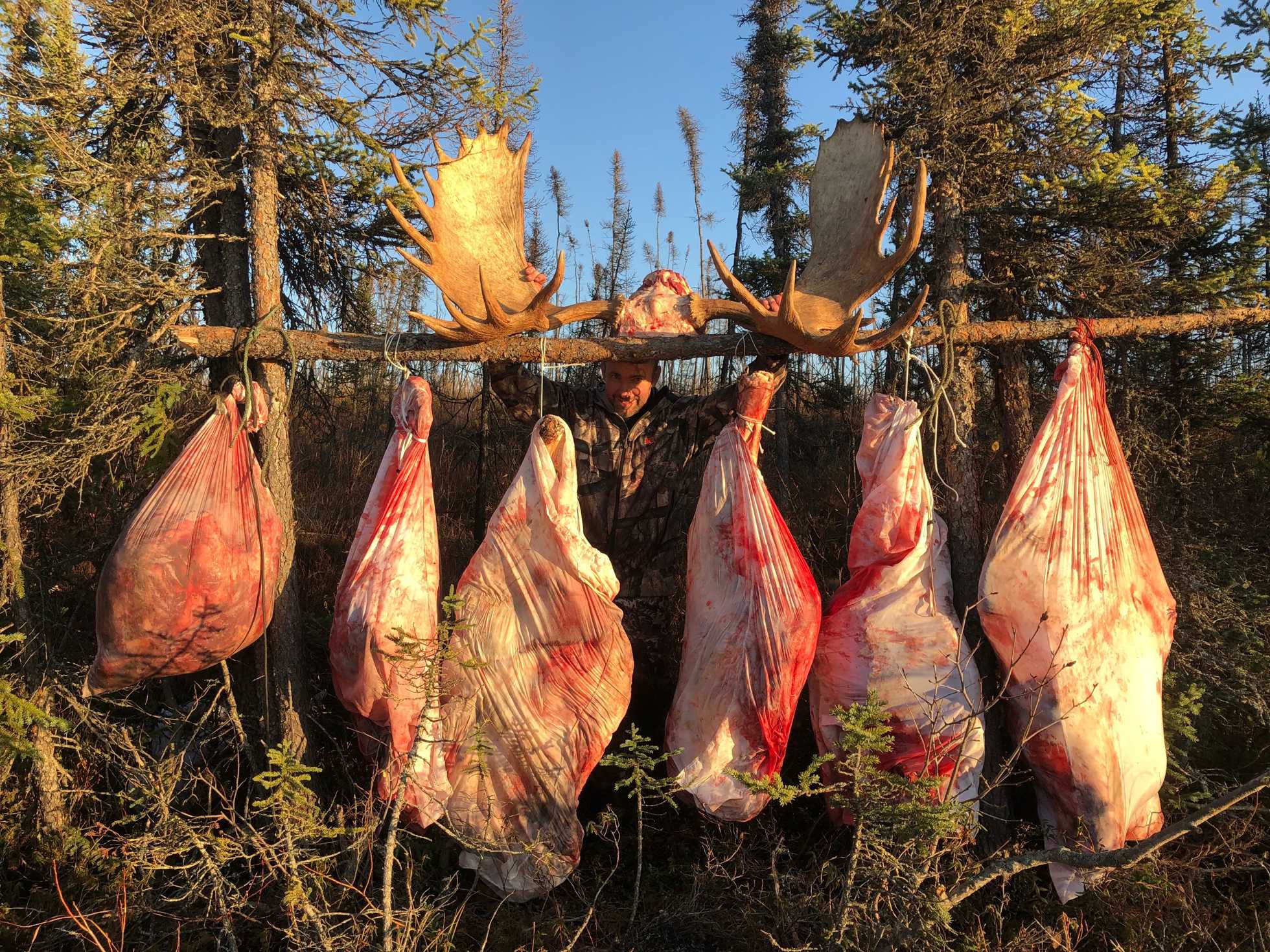 The moose is one of the most striking symbols of Alaska's wild natural fauna. Big, powerful and beautiful, the moose is 1,700 pounds of sheer power and elegance. Moose hunting near Fairbanks-North Star, AK is a once-in-a-lifetime opportunity to come face-to-face with these elegant creatures, and bag a truly memorable trophy.
If you're considering bow hunting moose, you should work with a trusted local provider of guided moose hunting near Fairbanks-North Star, AK. Local guides can assist you in determining and reaching the best places to bag an awe-inspiring bull.
What to Know About Moose Hunting
Here are just a few things to keep in mind if you're considering joining a bow hunting moose expedition:
It's thrilling

There are few things more exhilarating than watching a large, muscular force of nature charging toward you. In the Alaskan Interior, non-resident hunters are required to harvest moose with an antler spread of at least 50 inches.

The season is short

Moose season runs from September 5th through September 25th. Because of this short season, we're only able to operate four guided moose hunts each year. These guided expeditions fill up quickly, so be sure to book your slot today.

You can bag a big bull

We hunt in one of Alaska's top-producing trophy areas. It's possible that a world record will come out of our very hunting unit – and you could be the one to bag it!

RUTTING BULLS

This hunt occurs in the Prime Rut when bulls are most vulnerable to being called in up close and personal! Close archery shots are our goal! If the rut is early or late this 12-day hunt assures you will be into RUTTING BULLS!
When booking a one-on-one twelve day all-inclusive excursion with Denali Hunts and our experienced guides the price is $20,000 plus $4,000 trophy fee. Consider making it a sixteen day Moose / Grizzly combo for $28,500 plus appropriate trophy fees.
Schedule Your Hunt
Are you feeling the call of the wild? It's time to book your moose hunt! Call Denali Hunts today at (907) 378-7977 to learn more about booking a moose hunt. Be sure to act quickly; slots for our six seasonal moose hunts fill up quickly.